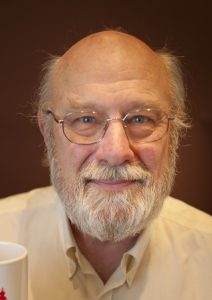 Hello Friends,
Since our beginning five years ago, The Leelanau County Historic Preservation Society (LCHPS), has been extremely fortunate to have generous financial donors like you, who believed in our efforts to save the Poor Farm Barn. All the original structural deficiencies have been repaired. We can now say that the Poor Farm Barn has been saved and it will be able to continue serving county residents in important and beneficial ways into the future. May we count on your continued support?
We have formed a committee of members of the Leelanau County Parks and Recreation Commission and members of our Board of Directors to determine how the barn will be used. This partnership committee is investigating requirements needed to use the barn for public assembly. The amenities required by the change in use will certainly be a large expense but we are convinced that this will be the best use for the benefit to county citizens.
In beginning to tell the nearly lost Leelanau County Poor Farm story, we dug into official county records and have made great progress. We have discovered many fascinating vintage photographs of the working farm and have worked with the Leelanau Historical Society to preserve a "special collection" of Leelanau County Poor Farm photographs and memorabilia. We have been granted a Michigan Historical Marker, recognizing the historic and cultural importance of both the farm and the barn.
Grand-children of caretakers and staff of the Poor Farm have been interviewed regarding their childhood memories of visiting the Poor Farm while it was in operation. Two grants have been awarded, one by Rotary Charity Seed Grant and a second from Michigan Humanities will help fund a professionally produced video recounting the history and character of this important cultural era in the County's history.
We have received a generous Grant from the Edmond F. and Virginia Ball Foundation that has allowed to replicate and install two original features of the barn that have been removed over time. The cupola has been designed, built and installed by David Webster Construction, owned by James Schettek, who is the grand-son of the original builder of the barn. An original shed roof along the west wall will be installed this year.
This Spring planting season we hope that this seed will remind all our generous supporters that we still have challenges ahead. As we do not have membership categories, we are asking for your continued financial support for our first annual fundraising campaign to fulfill our expanded mission to return the barn to beneficial use and to keep the Poor Farm's history alive.
For more detail on our recent activities and accomplishments please read about our latest Accomplishments Looking Back Moving Forward by clicking on this link to our website.
With warm regards
Steve Stier, President
Leelanau County Historical Preservation Society