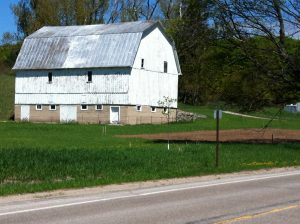 The Leelanau County Historic Preservation Society (LCHPS) came together for a cause. On February 2, 2017, after the Leelanau County Board of Commissioners advertised for bids to demolish the Poor Farm Barn at Myles Kimmerly Park, Stephen Stier, soon joined by Barbara Siepker and Laurel Jeris, began a public campaign to "Save the Poor Farm Barn."  This barn is the only surviving structure of a little-known, by-gone era of history when welfare was provided on a working farm.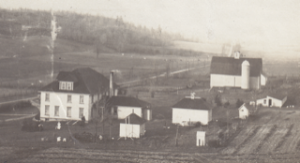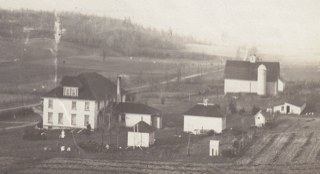 Michigan counties established poor farms and poor houses in the 19th and early 20th centuries to provide  residential care and support for the destitute, infirm, and elderly. The Leelanau County Poor Farm Barn was built in 1911 and is all that remains of the County Poor Farm.  After the farm's closure in the early 1960s, the barn suffered decades of disuse and lack of maintenance. In recent decades, local groups pondered its future. Over the past three decades, the county hired three separate knowledgeable barn contractors for structural assessment and recommendations.  All concluded that the barn was in good condition and advised its repair. Responsibility for the barn's maintenance and potential use passed from the Leelanau County Parks and Recreation Commission to the County Board of Commissioners in late 2016. The County Board decided to demolish the barn, thinking they might benefit financially from the salvaged wood. Instead, the only demolition bid received carried a price tag of $66,000 and left the debris on the site.
LCHPS fueled a successful media campaign to Save the Poor Farm Barn. Supportive newspaper articles and editorials appeared in the Traverse City Record-Eagle, Leelanau Enterprise and Glen Arbor Sun. John Carlisle's Detroit Free Press article highlighted the barn's historic and cultural significance to county residents and visitors and touched hearts. The Detroit Free Press article alone inspired a generous donation to LCHPS. [B-2.5]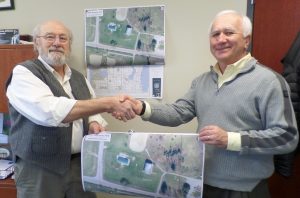 LCHPS received Michigan nonprofit corporation status on April 11, 2017, with Internal Revenue Service 501 (c)(3) status granted on July 10, 2017 (#82-1250782). Growing trust in our ability to accomplish goals generated further donations. On March 2, 2018, LCHPS and the county signed a 25-year lease to undertake the Poor Farm Barn rehabilitation and to determine uses for the barn.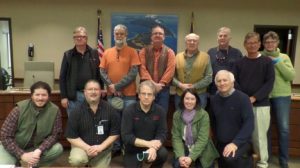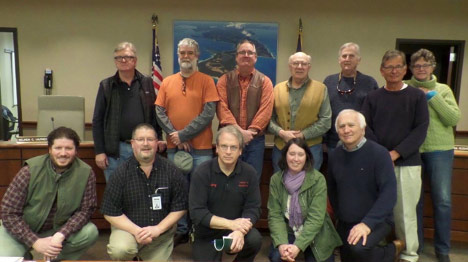 "The Poor Farm Barn is the signature project of LCHPS. It symbolizes an era when county taxpayers cared for their least fortunate citizens by providing work and community as they participated in the running of a farm that supported some thirty residents and staff," asserts Steve Stier, LCHPS President.