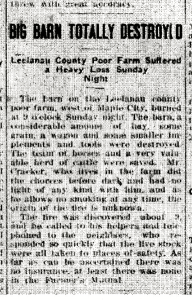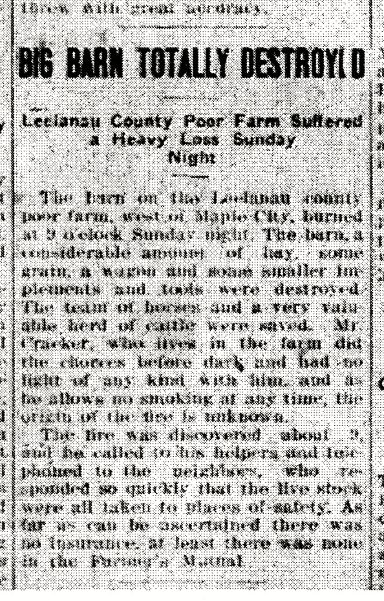 The original barn (part of the Dr. Burke farm purchase) burned down on April 30, 1911.  Architect Jens C. Petersen, who designed the residence, was also retained to design a replacement barn. John Schettek, local builder and mason, was hired at a cost of $1400 to build the new barn. It was completed just a couple of months later in August 1911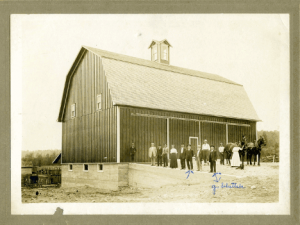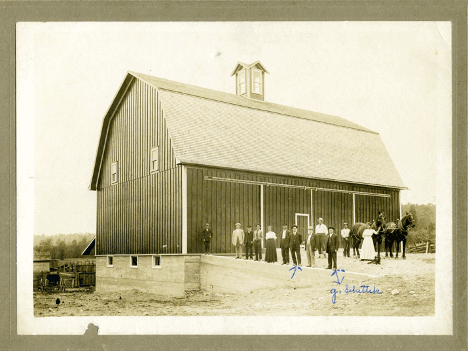 . This barn stands today as the last remaining structure of the poor farm.
LCHPS President and barn preservationist Stephen Stier asserts that in this time frame it was unusual to retain an architect to design a barn. In addition, the use of a poured concrete foundation, plank framing, gambrel roof, and Shawver-type truss system were new innovative construction techniques that increased in popularity during the first decades of the 20th century. These technological advancements represent the evolutionary endpoint of the large hay barns that supported the small, diversified family farms of the 19th century. The barn is virtually unchanged from the time farming operations at the Poor Farm were discontinued in the mid-1960s.